Executive Board
Anita Miller
2019 – 2020 President
Anita Miller is currently employed at RJW Media as a Senior Media Planner/Buyer. Prior to RJW, Anita was the Director of Marketing at Education Management Corporation where she directed the traditional and digital marketing activities for 28 for-profit schools. Throughout her career, she has worked at numerous local ad agencies including GBL, St. George Group and MARC Advertising in either an Account Manager or Media Planning/Buying role. A true lover of the marketing process, she has been able to touch a myriad of industries including education, banking, healthcare and the amusement park industry.
Born and raised in Monroeville where she currently resides, she graduated from Robert Morris College with a BS in Marketing. Anita enjoys her Zumba classes, reading and simply hanging out with family and good friends.
---
Doug Andiorio
VP of Communications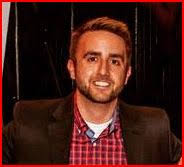 Doug Andiorio is a member of the client development team at the digital advertising agency, 535media.  He works with reps and their clients on their digital strategy and campaigns ranging over many products.  Before that he recently was a part of the digital sales team at WPXI-TV since 2017, before that he was Market Research Analyst at Comcast Spotlight, handling research for the Pittsburgh, Wheeling, Youngstown, and Johnstown-Altoona-State College markets.  His media career began at the Pittsburgh Post-Gazette as a Research Analyst in 2011 in their advertising department.  This was followed by working at Valassis Communications as Client Program Coordinator.
Andiorio is a Massachusetts native but has called Pittsburgh home since he graduated from Point Park University in 2011, where he also played baseball for two years.  Along with being a Pittsburgh sports fan he enjoys playing sports as well such as hockey, softball, and even kickball.
---
Elana Kreisel
VP of Celebrations
---
Judy Bernstein
Treasurer
 Judy is a Philly girl, born and raised in Elkins Park. After taking a Television/Film course in high school, she decided to pursue a career in communications. Completing her bachelors degree at Syracuse University, she graduated with a major in Television/Radio and a minor in Marketing.
Starting out in 1976, she worked in manual traffic: first at WBNG, then on to WLYH (both CBS affiliates). Her next post was with WPHL, an independent in Philadelphia. Her love for her local sports teams, including the Philadelphia Phillies, made being in charge of the Phillies logs the best part of her job. Making it a point to hand-deliver every log to the operations truck, she was able to stay and enjoy all the games!
After being connected by colleagues to associates at Blair Television, Judy decided to enter their sales training program and worked as an Account Executive for the next 10 years. Her sales territory was Pittsburgh, and she loved it! It was then that she began making contacts within the PRTC (Pittsburgh Radio and Television Club), now known as the Media Association of Pittsburgh. Her fondest memories include the Creamer Holiday Party, the PRTC Holiday Party, and the Annual Buyer/Rep Softball game.
Making the move to Pittsburgh in 1989, she began selling television locally. Her positions have included Account Executive for WTAE (Hearst) and WPXI (Cox) as well as National Sales Manager for WPGH (Sinclair). For the last 10 years, she has been with Clear Channel Radio as the Sales Manager/Director of theTotal Traffic Department.
Judy is married to her wonderful husband Chuck and has 3 daughters; Hannah, Brooke and Bree. She is proud of her town, family, friends, sports teams and pretzels. Her favorite activities include traveling, reading and hanging out with her family.
---
Marisa Allen
VP of Education
Marisa is an Account Executive, MNI Targeted Media Inc. As an accomplished researcher, brand, and product marketer, Marisa has defined and implemented MNI's go-to-market strategy across campaigns, content, and marketing collateral as MNI's Director of Product Marketing before relocating to Pittsburgh to work closer with MNI's brand and agency partners.
Marisa has her finger on the pulse of the latest industry trends, making her an instrumental player in helping brands identify and understand their audience and deliver them across highly targeted digital and magazine solutions.
Prior to working at MNI Targeted Media Inc., Marisa was a brand marketer a The Wall Street Journal, where she executed programs to bolster the brand profile among the ad sales community.
Marisa lives in Lawenceville with her husband and their two cats – Homer & Hadley. When she's not exploring her new neighborhood, she enjoys entertaining at home, making craft cocktails, and watching Clemson football. She earned her Bachelor's of Business Administration at The University of Pittsburgh.
---
Katy Broskey
Secretary
---
Kristy Hudson
VP of Membership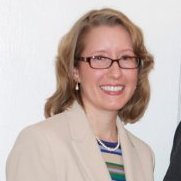 After graduating a semester early from Michigan State with a BA in Advertising, Kristy landed a job as an Assistant Media Buyer at BrabenderCox. This small firm based in Kristy's hometown of Pittsburgh specialized in political and retail advertising.  Kristy quickly learned the art of newspaper buying and became familiar with the nuances of political media buying.  From there, she was hired at MARC USA and solidified her newspaper buying skills and transitioned to a broadcast negotiator.  At Yellow Sub, Kristy rose to a Media Supervisor, so she's well versed in media planning, buying, billing and all those little details in between.  Kristy has worked on a variety of account categories including Automotive, Family Entertainment, Consumer Packaged Goods, Health & Beauty products, Restaurants, Health Insurance and Political Advertising.  On the Cedar Fair account, Kristy was the lead planner/buyer and media day-to-day contact for the Marketing Directors at Dorney Park, Kings Dominion, Carowinds and Michigan's Adventure. Kristy also served as the cross-park competitive research specialist and media billing steward.
In 2012, Kristy made the switch to the client side and is now a member of the Corporate Marketing Team at PNC.  Kristy works on the Advertising & Design, Corporate Brand Communications Strategy Group where she runs an in-house print buying agency and collaborates on media planning and buying across all lines of business.
For the last several years, Kristy has been the President of the Western PA MSU Alumni Club.  When she's not cheering on the Spartans, you'll find her cooking, baking and spending time with her Lab/mix, Kedzie.  Kristy is an avid supporter of the Pittsburgh Cultural District and is also a volunteer for the rescue group, For the Love of Labs, where she helps to transport Labrador Retrievers/Lab mixes that are in need of getting to a foster home while waiting to find their forever homes.
Jason Dille
2017 – 2018 MAP President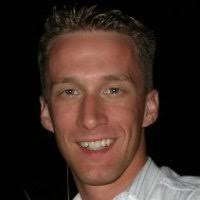 Jason Dille graduated from West Virginia University with a BS in Advertising in 2004.  Jason was very involved on campus, being a Resident Assistant, member of the National Society of Collegiate Scholars, and a member of the Ad Club.
Upon graduation, Jason took a position as an Assistant Media Buyer at MARC USA and moonlighted as a professional mascot.  After 9 ½ years with MARC USA, Jason rose through the ranks to become AMD of Interactive Media.  His experience in digital media has been tested with multi-million dollar accounts, and his clients have always seen positive results.  In 2013, Jason took the next step in his career by joining Chemistry Communications as the Director of Digital Media and is now the VP of Media at Chemistry.
Jason is a resident of Washington County, where he enjoys spending time with his wife Amy and two sons. You will probably catch him fishing, hunting, rock climbing, or DIY'ing.  He is also an actor at Little Lake Theater.
Directors
Tim Hudson, Point Park University
D.J. Cavanaugh, WTAE TV
Cassie Costanzo, MARC USA
Zach Cole, UPMC
Richard Pierce, Garrison Hughes
Amber Kloper, Comcast Spotlight
Julie Jena, Comcast Spotlight
Varun Rambhala, Comcast Spotlight