About Us

Our Mission: To be the preeminent resource for the media buyers and sellers in the greater Pittsburgh area.  To identify, celebrate and educate the media community.  To be a conduit for area businesses seeking to invest in media.
Arm yourself with the best tools and services and intellect when navigating the media world.  Prepare yourself with MAP – the Media Association of Pittsburgh.    MAP is a noun – an organization devoted to media.  MAP is a verb – being everything that is media.   However you approach media, we are your motivation and the heart of this industry.
Creative. Savvy. Media Smart.  We are Writers, Producers, Reporters, Anchors, Media Planners and Buyers, Product Developers, Account Executives, Agency Owners, Station Managers.  If it has to do with media, we have something to do with it and about it.  We're a body of devoted, dedicated, determined individuals who grasp the concept of media and all this wonderful trade has to offer.
Our purpose is to provide focused education about our media world, to recognize and honor outstanding individuals in our industry, to identify young scholars and encourage them to grow in this world, and to establish and maintain relationships with everything and everyone that is media.
We were established in 1946 as the Pittsburgh Radio and TV Club.  We have evolved as has our industry.  And we continue to look to the future in our digital world.
Ready to MAP?
---
Executive Board
Anita Miller
2019 – 2020 President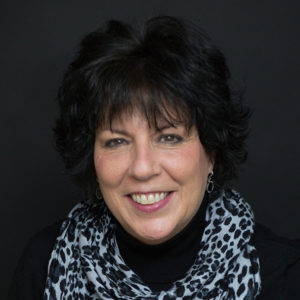 Anita Miller is currently employed at RJW Media as a Senior Media Planner/Buyer. Prior to RJW, Anita was the Director of Marketing at Education Management Corporation where she directed the traditional and digital marketing activities for 28 for-profit schools. Throughout her career, she has worked at numerous local ad agencies including GBL, St. George Group and MARC Advertising in either an Account Manager or Media Planning/Buying role. A true lover of the marketing process, she has been able to touch a myriad of industries including education, banking, healthcare and the amusement park industry.
Born and raised in Monroeville where she currently resides, she graduated from Robert Morris College with a BS in Marketing. Anita enjoys her Zumba classes, reading and simply hanging out with family and good friends.
---
Judy Bernstein
Treasurer

Judy is a Philly girl, born and raised in Elkins Park. After taking a Television/Film course in high school, Judy decided to pursue a career in communications and attended Syracuse University. Graduating with a BS in Television/Radio and a minor in Marketing and she is now a lifelong Syracuse fan.
Making the move to Pittsburgh in 1989, Judy began selling locally. Her positions included A.E. for WTAE and WPXI, NSM for WPGH, TTN Sales Manager for Clear Channel Radio/iHeart and AE at the Pittsburgh Post-Gazette. Judy joined the non-profit world in 2019 as a Corporate Support Representative for WESA/WYEP.
Judy has a daughter Hannah who loves to travel the world. She is proud to live in Pittsburgh where she enjoys her friends, family, traveling, eating, reading and hiking.
---
Marisa Allen
VP of Education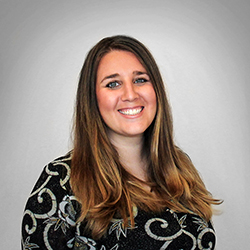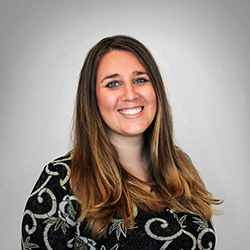 As an accomplished researcher, brand, and product marketer, Marisa
has defined and implemented MNI's go-to-market strategy across campaigns, content, and marketing collateral as MNI's Director of Product Marketing before relocating to Pittsburgh to work closer with MNI's brand and agency partners.
Marisa has her finger on the pulse of the latest industry trends, making her an instrumental player in helping brands identify and understand their audience and deliver them across highly targeted digital and magazine solutions. She has been on the board of the Media Association of Pittsburgh since January 2019. In her position as VP of Education, she enthusiastically spearheads thought leadership and education initiatives for our membership and the ad community, at large. She looks forward to continuing to shape and inform dialogue around media and marketing trends.
Marisa lives in Lawrenceville with her husband and their two cats – Homer and Hadley. She enjoys cooking, gardening, and making craft cocktails. She earned her Bachelor of Business Administration at The University of Pittsburgh.
---
Kristy Hudson
VP of Membership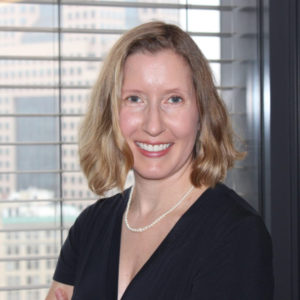 For the last 20+ years, Kristy Hudson has been building her media career in Pittsburgh.  She began her career with BrabenderCox, where she learned print buying skills as well as the nuances of political advertising buying. In 2000, she joined the Media Team at MARC USA. It was under the guidance and recommendation of John Harpur and Stephanie Satterfield that Kristy became of member of MAP, then known as PRTC. Kristy honed her print buying skills at MARC and entered the world of broadcasting buying, working on a variety of retail clients; Rite Aid, PA Lottery and True Value Hardware Stores. After several years at MARC, Kristy was tapped to join the team at Yellow Submarine Marketing & Communications to work as a Senior Media Planner/Buyer on the Cedar Fair Amusement Park business.
In 2012, Kristy made the leap to the client-side of advertising/marketing and joined the Corporate Marketing/Brand Management/Paid Media team at PNC Bank. Kristy handles the B2B print buying across several lines of business as well as coordinating localized media efforts in 20+ markets.
In 2017, Kristy was awarded the Art Stein Memorial Award by her peers and past presidents of MAP for her contributions to the club. Two days before the 2017 OAMA ceremony, Kristy and her husband Brian, welcomed the arrival of their identical twin daughters, Ellie and Lynley. Needless to say, their world has never been the same.
---
Elana Kreisel
VP of Celebrations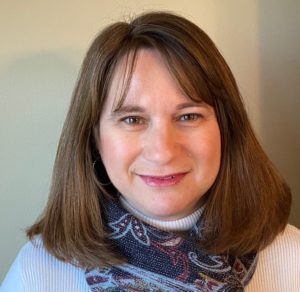 Elana has over 25 years of experience working in the media advertising world.  She has directed strategy, negotiation and delivery of media buying and planning for large company marketing goals.  She excels at determining impactful media and sponsorship campaigns.  She has earned both an undergraduate degree in business from Ohio University and an MBA from Duquesne University.
---
Doug Andiorio
VP of Communications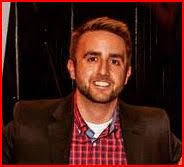 Doug Andiorio is a member of the client development team at the digital advertising agency, 535media.  He works with reps and their clients on their digital strategy and campaigns ranging over many products.  Before that he recently was a part of the digital sales team at WPXI-TV since 2017, before that he was Market Research Analyst at Comcast Spotlight, handling research for the Pittsburgh, Wheeling, Youngstown, and Johnstown-Altoona-State College markets.  His media career began at the Pittsburgh Post-Gazette as a Research Analyst in 2011 in their advertising department.  This was followed by working at Valassis Communications as Client Program Coordinator.
Andiorio is a Massachusetts native but has called Pittsburgh home since he graduated from Point Park University in 2011, where he also played baseball for two years.  Along with being a Pittsburgh sports fan he enjoys playing sports as well such as hockey, softball, and even kickball.
---
Sara Graciano
Secretary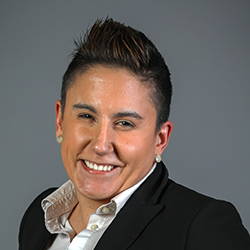 Sara Graciano is an Intuitive professional with strong commercial acumen and over eight years of combined experience in driving strategic media initiatives and implementing B2B/B2C media plans to accelerate brand awareness and revenue enhancement.  She is a graduate of University of Pittsburgh with a Bachelors of Science in Business Administration and Marketing, and has a passion for healthcare, wellness, and innovation with a focus on transforming the wellbeing of humans, one thoughtfully executed campaign at a time. When not working or thinking about work, Sara enjoys reading, cycling, and board games.
---
Directors
Amber Kloper  Effectv
Cassie Vadala  9Rooftops
Richard Pierce  Garrison Hughes
Julie Jena  Effectv
Joshua Erhardt  Simplifi
Vicki Potter  ECI Media
Zach Cole  UPMC
Tim Hudson  Point Park University