About Us

Our Mission: To be the preeminent resource for the media buyers and sellers in the greater Pittsburgh area.  To identify, celebrate and educate the media community.  To be a conduit for area businesses seeking to invest in media.
Arm yourself with the best tools and services and intellect when navigating the media world.  Prepare yourself with MAP – the Media Association of Pittsburgh.    MAP is a noun – an organization devoted to media.  MAP is a verb – being everything that is media.   However you approach media, we are your motivation and the heart of this industry.
Creative. Savvy. Media Smart.  We are Writers, Producers, Reporters, Anchors, Media Planners and Buyers, Product Developers, Account Executives, Agency Owners, Station Managers.  If it has to do with media, we have something to do with it and about it.  We're a body of devoted, dedicated, determined individuals who grasp the concept of media and all this wonderful trade has to offer.
Our purpose is to provide focused education about our media world, to recognize and honor outstanding individuals in our industry, to identify young scholars and encourage them to grow in this world, and to establish and maintain relationships with everything and everyone that is media.
We were established in 1946 as the Pittsburgh Radio and TV Club.  We have evolved as has our industry.  And we continue to look to the future in our digital world.
Ready to MAP?
---
Executive Board
Marisa Allen
2021 – 2022 President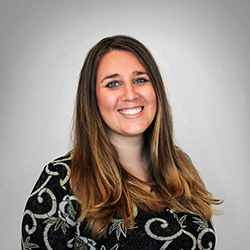 As an accomplished researcher, brand, and product marketer, Marisa has defined and implemented MNI's go-to-market strategy across campaigns, content, and marketing collateral as MNI's Director of Product Marketing before relocating to Pittsburgh to work closer with MNI's brand and agency partners.
Marisa has her finger on the pulse of the latest industry trends, making her an instrumental player in helping brands identify and understand their audience and deliver them across highly targeted digital and magazine solutions.
Marisa lives in Lawrenceville with her husband and their two cats – Homer and Hadley. She enjoys cooking, gardening, and making craft cocktails. She earned her Bachelor of Business Administration at The University of Pittsburgh.
Doug Andiorio
Vice President of Communications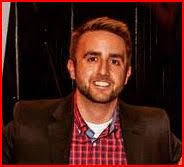 Doug Andiorio is a member of the client development team at the digital advertising agency, 535media.  He works with reps and their clients on their digital strategy and campaigns ranging over many products.  Before that he recently was a part of the digital sales team at WPXI-TV since 2017, before that he was Market Research Analyst at Comcast Spotlight, handling research for the Pittsburgh, Wheeling, Youngstown, and Johnstown-Altoona-State College markets.  His media career began at the Pittsburgh Post-Gazette as a Research Analyst in 2011 in their advertising department.  This was followed by working at Valassis Communications as Client Program Coordinator.
Andiorio is a Massachusetts native but has called Pittsburgh home since he graduated from Point Park University in 2011, where he also played baseball for two years.  Along with being a Pittsburgh sports fan he enjoys playing sports as well such as hockey, softball, and even kickball.
---
---
Lucas Pugliano
Secretary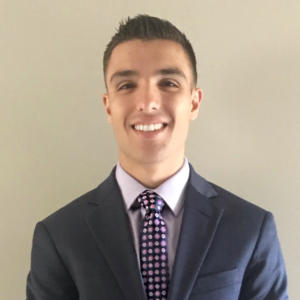 Luca is a part of the media buying and planning team at 9Rooftops Marketing Agency. He works closely as a Media Associate for the Pennsylvania Lottery and Carle Hospital Foundation accounts. Before joining the team at 9Rooftops, he worked in the Ecommerce department at Dick's Sporting Goods corporate. He received a Bachelor of Science in Marketing from the University of Pittsburgh at Johnstown where he competed in Cross Country and Track & Field. He is a native Pittsburgher and currently resides in the South Hills with his golden retriever, Stella.
---
Cassie Vadala
Vice President of Celebrations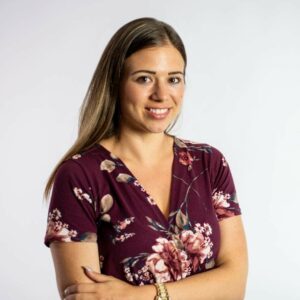 Cassie Vadala is a Media Director at 9Rooftops and a true omnichannel thinker –  working fluidly across points of customer engagement to build and execute integrated media plans and buys. She is a Pittsburgh native but lived in NYC for 12 years where she attended St John's University and began her career in media with agencies such as Havas and MediaCom. Her client experience covers various verticals such as e-commerce, CPG, beauty, fashion, retail, healthcare, government, gaming/online gambling, and non-profit.
In 2018, Cassie moved back to Pittsburgh and resides in the South Hills with her husband and dog Bowie (named after her favorite musician David Bowie).  When Cassie is not working or participating in board activities you can find her at the Steelers games since she is a season ticket holder, entertaining family and friends, or enjoying various workouts like OTF, spin classes and running on the Montour Trail.
---
Board of Directors
Jesse Ament, Scalo Companies // Jesse Ament Design
Dr. Bernie Ankey, Point Park University
Christopher R. Evans, PMI Digital
Rich Pierce, Garrison Hughes
Alexis Lancelotti, Effectv
Amy Mauk, Entercom
Mike Muldowney, WTAE-TV
Allie McCartney, 535Media