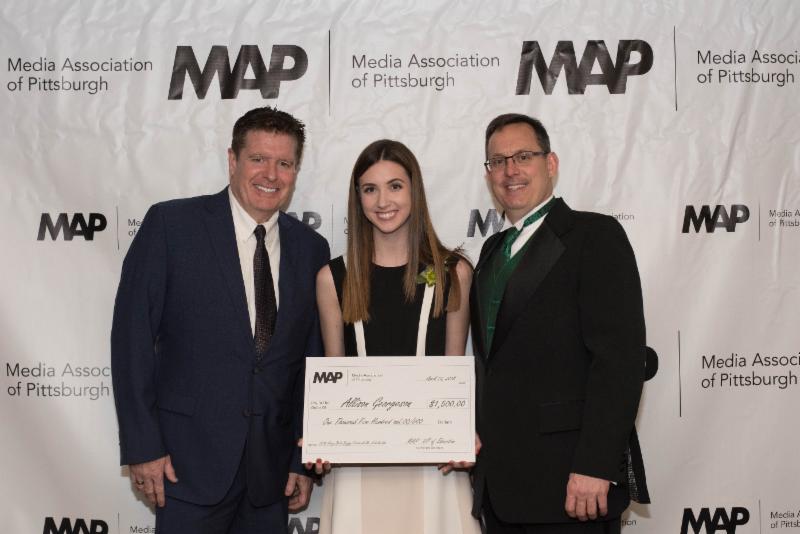 Scholarship Application
Thank you for your interest in applying to the Media Association of Pittsburgh Scholarship!
The next scholarship nomination period will be in 2022. Scholarship nominations will be open from January 15, 2022 through March 1, 2022. The winners will be awarded scholarships at our cornerstone event, the Outstanding Achievement in Media Awards in 2022.
To be eligible, students must:
Include all the information (must be typed) required for application
Be currently enrolled as a full-time college freshmen/sophomore/junior/senior
Reside and/or attend school in Southwestern Pennsylvania
Maintain a 2.5 or higher GPA
Demonstrate an academic interest or talent in field of study relevant to a career in Public Relations, Advertising, Communications, or Marketing
Include with your application:
A transcript of your personal academic records, including your latest available semester.
An academic recommendation from two faculty members familiar with your scholastic ability.
A brief essay (500 words or less), written as letter, explaining what qualities you possess that make you qualified to receive a scholarship.
Your current resume as you would present it to an employer.
The Media Association of Pittsburgh Scholarship Award Committee will review all applications and select the ideal candidates for the scholarships.
For any inquiries and/or to submit your application to mediaofpittsburgh@gmail.com.