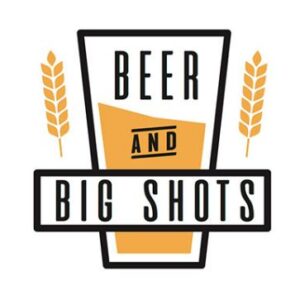 Join us for our annual fundraiser to benefit the Media Association of Pittsburgh Scholarship Fund! MAP is proud to have established a scholarship that helps students who are pursuing a degree in the Advertising/Marketing field of study. To date, MAP has provided over $25,000 in scholarships to local college students.
Beer & Big Shots is a fun evening of networking and competition to see which pair of "Big Shot" Bartenders can gather the most tips during the evening and online at our special PayPal link prior to the event.  Each bartending duo will have a 20-minute gig behind the bar, but all evening long their supporters will be able to keep filling their tip jar as the competition heats up!
The winning duo will be announced the following day and presented with the MAP Big Shot Beer Steins and the 2022 MAP Scholarship naming rights.  The scholarship will be presented during the OAMAs in Spring 2023.
Join us for a great evening of appetizers, drinks, 50/50 raffle and a healthy dose of competition between our Big Shot Bartenders! All proceeds benefit the MAP Scholarship Fund. All are welcome.
When?
Monday, November 7th, 2022
6p-9p
Where?
Mike's Beer Bar
110 Federal Street
Pittsburgh, PA 15212
"Big Shot" Bartenders